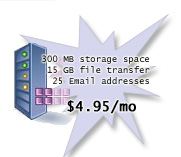 Whether you're promoting a band, publishing a blog, sharing photos with friends or selling a product, if you don't have a website you're missing opportunities! Let LiveIn5Hosting.com help you make your mark on the web. We offer scalable, affordable webhosting packages that start at only $4.95 a month! Every account comes with tons of features to make getting your website up and running quick and easy. Pre-installed scripts, customizable statistics reporting, webmail, website templates - we make it easy, even if you're not computer saavy!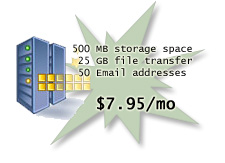 Do your needs go beyond the standard published packages? We can handle that, too! From creating a completely customized package to suit your needs, to installing specialized packages or modules to suit your site's individual requirements, we can help!. Simply contact
support
to get started.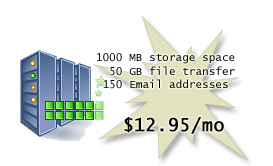 We're so sure that you'll LOVE LiveIn5Hosting that if you're not satisfied after 30 days for any reason, we'll give you a full refund!
Copyright © LiveIn5Hosting.com. All Rights Reserved.